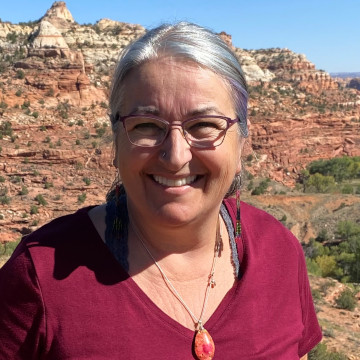 As a Possibility Management trainer and coach, I am in service to you and your development. I support and encourage you to embark on a deep level of personal growth. With my empathy and my years of experience, I will create a safe and respectful environment for you where you can let your masks fall and experience yourself and your life in an authentic way, gaining personal power and taking on healthy self-responsibility.
I'M BASED IN
USA West Coast
What is important to me:
Building community and understanding among people.
Creating opportunities that bring people into their power and self-responsibility.
Supporting people to rediscover beauty and love in themselves and in everything alive.
Empowering people through the tools of Possibility Management to approach their own emotions through clear distinctions and to encourage them to trust the supportive and healing power of their own feelings.
To re-establish "not knowing" as a transformation tool in our society.
To become part of something bigger- as a woman, a mother of three adult children, a dancer (with healing powers in dance), as a community coach ("Star Community" in Seattle), as a friend and as a human being.
The way is the goal, and in that manner I will support you as a trainer in Possibility Management Labs or in individual coaching. You can meet me in person or "virtually" via Skype or WhatsApp. I specialize in the topics of addiction and dependency, and also living in and/or building Intentional Community. I invite you to learn more at my personal homepage (see below).