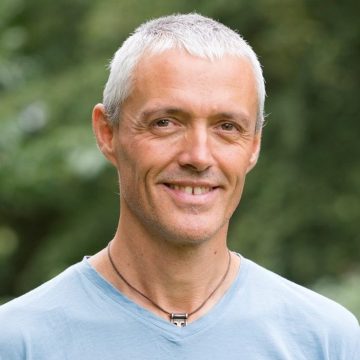 I am a father of three grown children and grandfather of two grandchildren. I am burning for the evolution of the individual and healing towards coherence: in my first profession as a piano maker, and in my vocation as a healer and trainer. I sometimes refer to myself as a "piano whisperer and human tuner". For more than 30 years I am also an Aikido instructor.
I'M BASED IN
Southern Germany
Being centered, being mobile, being in the game on all levels – that's what fascinates me! In Possibility Management I have found the clear distinctions and the closeness to life that I was always seeking for myself and my clients. I provide a generous listening, an attentive seeing, and a safe and humorous space. I see many people longing to live closer to their own truth, to be fulfilled in relationship, and to contribute to the big picture.
The trainings that I lead together with my wife Dagmar are guided by Love, Vitality, Clarity, and the shared passion of supporting and inspiring people to reconnect with their inner strength, their fire and their own authority. Our trainings are spaces where people break out of isolation, experiment in a team and enter a new, healing territory of learning.
^