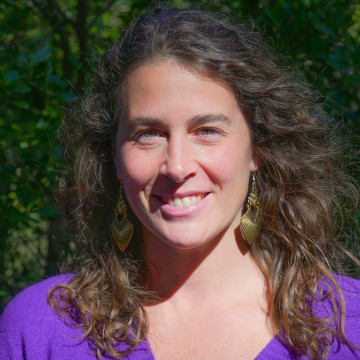 I am a Transformational Healer and a Possibility Management Trainer & Coach serving the world. This means that nothing human is alien to me.
Doubt and an insatiable dissatisfaction are certainly the motors of my life. To transform these two tools into a creative engine to support the next human beings to find their hidden spots (shadows, old beliefs, sabotage patterns) and turn them into their potential, is actually something that no one can take away from me, or the transformed you, ever again.
I SPEAK
English, Portuguese
I discovered I was never satisfied with the world given to me because I was not really there, participating full on. By doing trainings like Expand The Box and Coachings helps me to be participating on the global transformation by help upgrading our humanity as a whole, not leaving parts behind or hidden forever, like feelings, intuition and purpose. Humans are ultimately the source of unexpected revelations.
My driving fear is that what makes us humans disappears and we lose track of our humanity. With all the evolution in technology there are machines like watches, phones and the internet algorithm that can track what people do and how their unconscious is in action so they can manipulate people before they know it. If humans do not learn to access their feelings and decode their behavior patterns, people are just puppets for others.
I thought I was just one more Physiotherapist, Osteopath and Gyrotonic Trainer and that was my life path. Now, I integrate all the experiential knowledge I have and I am a Transformational Healer in service of Clarity, Creating Transformational Journeys, Bringing the News to the Whole Community.
Why does it work? It's working for me. I start with myself so I lead by example. It is about Practice Dear Heart, Practice!
Love, Joana