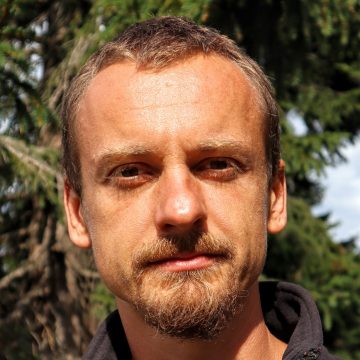 I am an Evolutionary Edgeworker building bridges to next regenerative cultures.
For many years I thought that I was "a scientist", or "academic teacher" - now I know that these were just one-body rough approximations of who I am. And all this time there was a part in me shouting "Something completely different from this is possible right now!" (it is still there even now when I write these words). To make it more fun, recently I also discovered that being a PM Trainer is just another aspect of me. What comes next?
In Possibility Management I discovered that it is OK not to know. That I can start speaking not knowing the rest of the sentence. That I can fly in weightlessness without making sense. And the most important thing - that this life is not about ME (which 'me' you should ask). Imagine the liquid state of my academic Box experiencing that the less I control the situation, the more bright principles of Life, Transformation and Creation flow into the space.
As a Trainer I am in service of Evolution, Community and Clarity.
My job is to go beyond the horizon and set a camp there. A base camp, from which you can take your next step - climb this magnificent peak waiting for you. I love creating spaces in which Beings meet and shine, in which a group becomes a community. It is high time for this kind of spaces to exist on each corner of our cities, in every school, every office - this is why I am committed to training other Edgeworkers.
I am also a bridge to the next regenerative culture. I am co-creating OSADA - Center For Regenerative Living, in which it is OK to be a human being , a co-evolving part of Life on this planet. We, humans, are going through an initiatory process of growing up and finding a more responsible way of living on this planet. And we may die in the process. I am curious what is on the other side.
If we are on the same Team - let me know!